JOHN BAILEY
Owner/Artistic Director
John began to develop his love for the art of hairdressing at a very young age by brushing his 80 year old grandmother's hair and helping her to put it into a bun. He was also inspired when his "big sister" would come in from Charlotte on the weekends and give everyone in the family the latest styles. John graduated from Leon's Beauty School in the spring of 1993 and began to work with some of the best talent in the beauty industry, attending many shows and always attending continuing education classes. In 1997 John attended the Toni and Guy Academy in London England and shortly thereafter decided to move to New York City where he apprenticed with world renowned stylist Mark Garrison at The Mark Garrison Salon on Madison Avenue . John had the privilege of working with such famous celebrities as Paula Abdul , Monica Celes and Sandra Bullock. During his tenure at the Mark Garrison Salon, John had the privilege of training with celebrity hair and scalp guru Phillip B who makes one of the best hair and scalp treatment lines in the haircare business. John opened Salon bailey's in January 2006. John brings together his passion for style, his knowledge of his craft and his excellent listening skills to give each client a personal look based on his understanding of their lifestyle and a sensitivity to the particular nature of hair. John moved Salon Bailey's and reimagined his salon to be a place that "Engineered" the last styles and colors much like a "Hair Factory" Blow Inc. was established in October 2016. Blow Inc. has brought together a staff of experienced and gifted stylists known for their sense of style and excellence in customer service Blow Inc. is a revered Greensboro beauty institution where John and his colleagues dedicate themselves to outstanding client services and the latest ideals of personal appearance.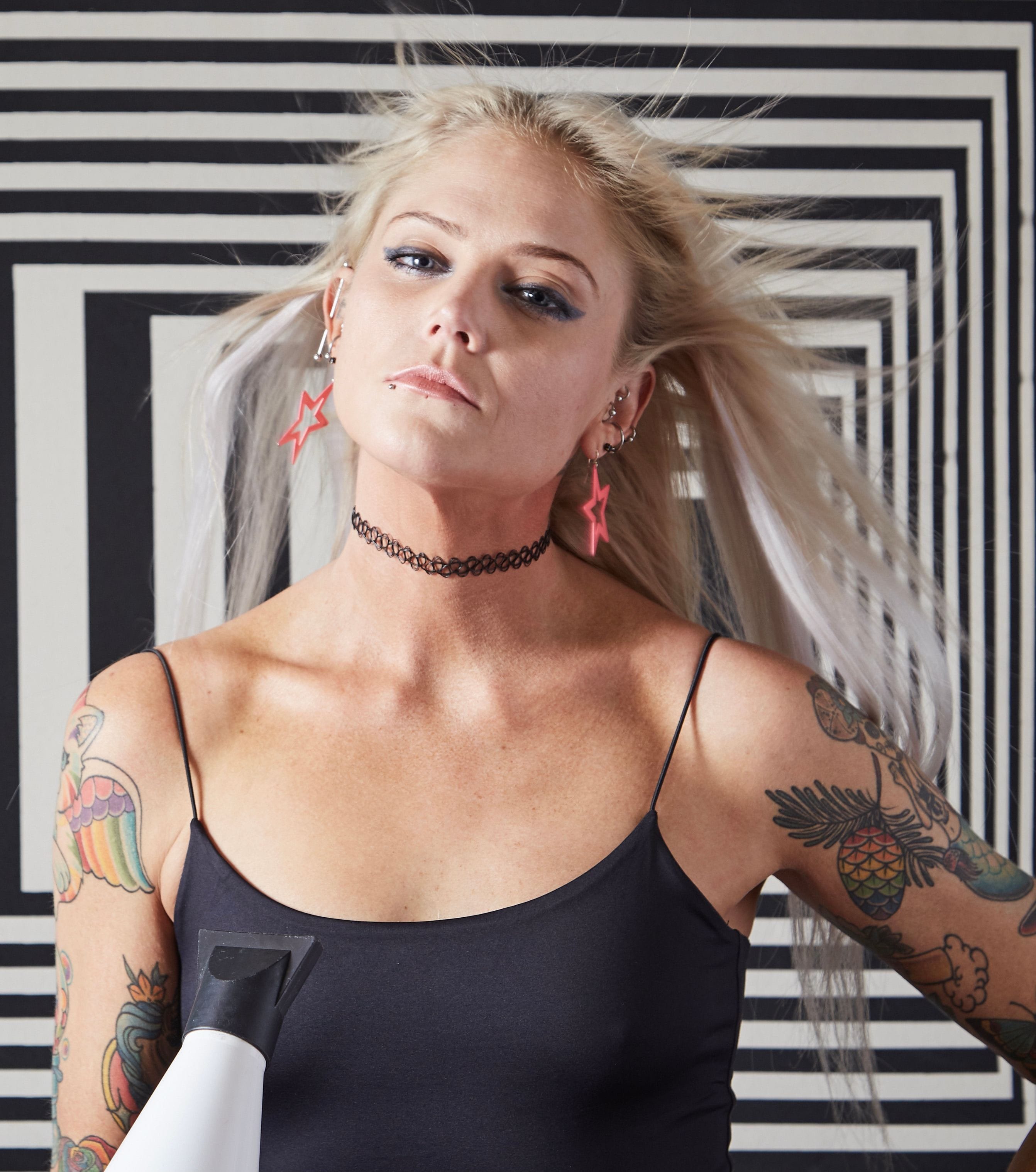 LAUREN HOFFMANN
Hair Architect
Lauren Hoffman comes to Blow Inc. with over 10 years of experience in the salon industry. She worked in a salon for 4 years honing her customer service skills while working as a receptionist. She decided to attend Beauty School and was the stand out in her class. Lauren loves creative cut and color work. She has the ability to bring out the natural beauty in anyone. She loves working with people and teaching them how to achieve their desired look at home. Lauren can do it all if you are looking for funky blue, purple or pink hair lauren is your girl. If you are looking for a classic look its her specialty. You can't go wrong with lauren, she loves education and up to date on all the latest styles and she's not afraid to try new things. Making people feel good is her mission and she thinks everyone deserves to feel and be beautiful. Book an appointment with Lauren Today!!!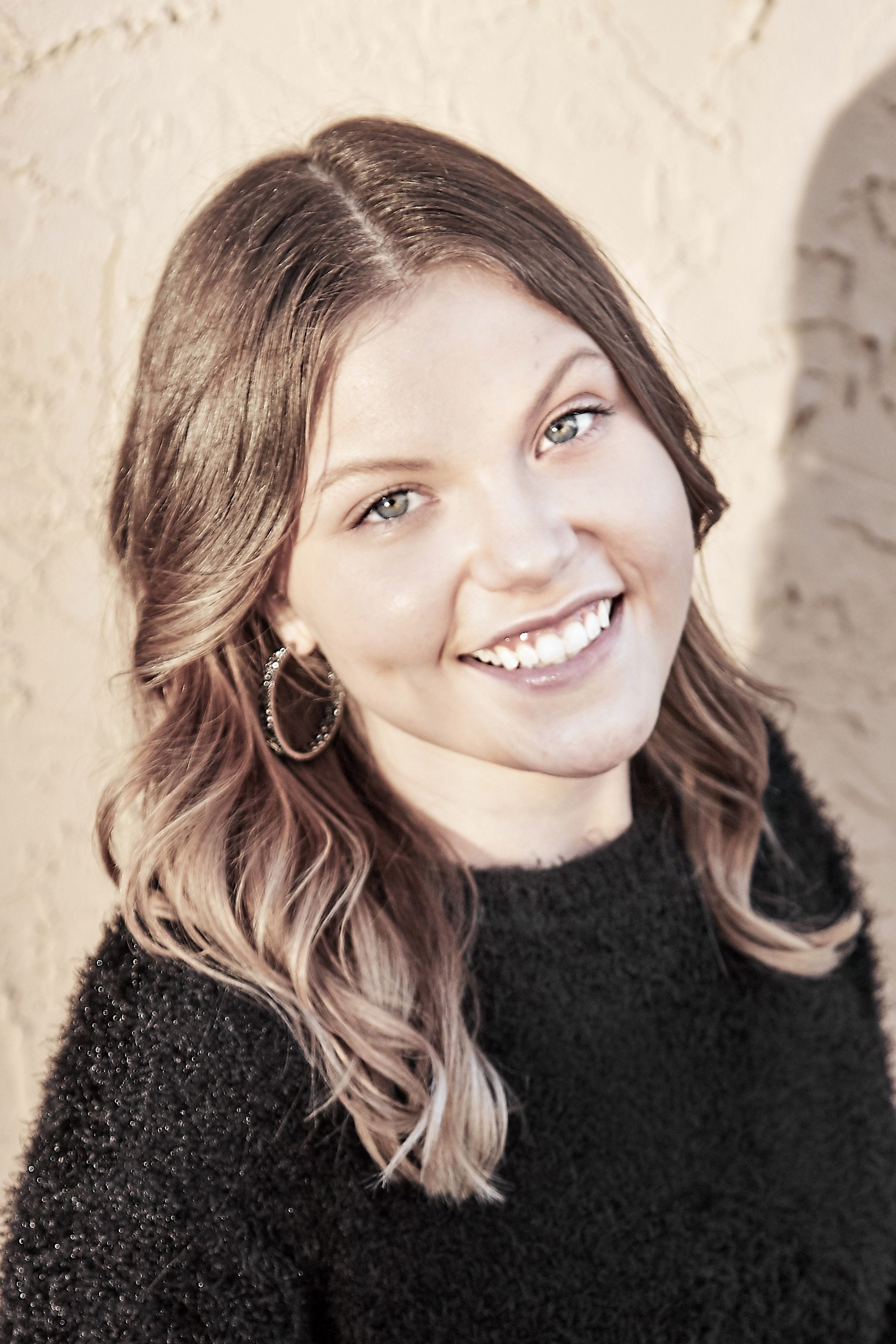 ADDISON PRYSOCK
Hair Associate
Addison had always wanted to do hair. She began her career at Leon's Beauty School where she excelled as student. After school she started an apprenticeship at Blow inc Salon learning from Lauren Hoffmann and John Bailey. She was excellent from the begiinning. Addison is proficient with color formulation, balayage highlights, mens and ladies cuts as well as color correction. Book an appointment with Addison we are sure you will love how she works her magic.
LINDSEY DUNN
Hair Associate
Lindsey began her career because she knew she was born to do hair. She just had a natural way with it. She started school at Leon's Beauty School and it was apparent from the start...Lindsey was a star. She has an attention to detail that is second to none. She takes her time and makes sure that everything is perfect. To say that Lindsey is a perfectionist is an understatement. Lindsey still training with John Bailey and Lauren Hoffmann but has begun taking clients for keratin treatments and blowouts. You can't go wrong with Lindsey she won't do your hair if she can't make it pefect.
Mon: Closed Tue: 9:00am - 8:00pm Wed: 9:00am - 8:00pm Thur: 9:00am - 8:00pm Fri: 9:00am - 7:00pm Sat: 9:00am - 5:00pm Sun: Closed
Great vibe and awesome staff!

- Calvin Sutton. 1/25/2020

That was by far and away the best experience I have ever had. The shampoo/scalp massage was amazing and I left feeling invigorated. Go see John. You won't regret it.

Brandi has a great eye, hit the brief I gave her and gave me a great first haircut in the country!

Today was my 1st experience at Blow & I was very impressed. The atmosphere is very nice & the staff is friendly. Brandi did a Keratin treatment on my very thick & curly hair & she truly exceeded my expectations! Brandi is personable, down to earth & professional all at once. Ever since our conversation on the phone, Brandi told me step by step what she was going to do to my hair so she knew it was what I wanted. She educated me on everything I needed to know, took her time, & was still able to cut down the expected timeframe by an hour! She's truly a sweetheart with a lot of talent. So grateful I went with this hair salon! Well worth the money & I can't wait to go back!!

John B. Has been cutting my hair for going on 6 years. John and his crew are the only people in the Triad that I trust to cut my hair.

- bryan fujimoto. 0/16/2020

I found Lauren a year ago when I first moved to Greensboro and she's the best! Whether it's cut or color, she will thoroughly explain what she's doing and why. The salon is great about booking, reminders, and if the stylist is running a few behind, they call to give you a head's up so that you're not just sitting on their couch. The salon is comfortable and welcoming, and there's wine if you need it. Lauren & Blow Inc has been one of the best parts of moving to Greensboro!

Because a Hair Salon that I had been going to since 20 years was not able to fit me in for a short notice hair appointment that I needed for a photo-shoot..I looked up different hair salons up in are triad area and stumbled upon the Blow hair-salons that had really good reviews . When I called I was reluctant to speak to Brandy and when I explained my dilemma and short notice ...she made her self available even though she was booked ...I can't tell you how pleased I was with my haircut and color. She is amazingly skilled and it took her no time I sure how she managed that d but I have not had such a good hair style outcome in a long long time ...🥰 true story

- Anette MCCURDY. 11/21/2019

Cassie is THE BEST!!! I love the ladies in this shop and miss them very much since I moved. Everyone is very knowledgeable and the service is fabulous.

- diane van den avont. 10/5/2019

Jon is the best!! Highly highly recommend him!

- Stephanie Schwartz. 9/25/2019

Beautiful salon. Talented stylists. Lauren is amazing! I have a wonderful experience every time I get my hair done. They also have beautiful purses, jewelry and products. Would definitely recommend!!

Was looking for a new hair salon after much googling and reading reviews I figured I would give Blow a shot! I am now a regular and Brandi is absolutely amazing she not only does my hair but is now doing my kids as well!

Fantastic staff and stylist always a pleasure

Always satisfying with my cut from Krista!

- Jacob Patterson. 9/1/2019

I will definitely go back! Krista is really good with color and she's super friendly. They definitely pamper you here! You will not be disappointed!

- Victoria Belk. 8/19/2019

Fit me in last minute and were so kind and welcoming! Love the overall theme of the shop and their unity! The pictures online captured my attention! I have fiery red hair and needed a salon that was just as fiery! Perfect spot! There's NO chemical odors and a huge shopping selection of products to take home amongst beautiful jewelry and purses. Total dream salon!! A+++++++++++

- yacompanioni . 7/24/2019

Love Love & Love Miss Cassie she has done my hair going on 6 years. And I always walk out so darn HAPPY!!!!!!!

Where else can you get your hair beautified, drink a glass of wine and shop an amazing selection of accessories while you process? BLOW INC is AWESOME! ❤️❤️❤️❤️Glam squad for real people

- regina Kujawa. 4/25/2019

Brandi Burns can work hair magic! It had been 3 years since I had my hair done...it was definitely in need of some TLC. After reading all the wonderful reviews I made an appointment at Blow. I was apprehensive because it had been years since anyone colored my hair correctly but Brandi absolutely delivered exactly what I wanted/needed. She took the time to listen to my ideas and look over pictures with me. She explained her plan to me and executed the design! She nailed the color I was going for while making my hair look very natural! I will definitely be a repeat customer! See you in 8 weeks Brandi 😉

- Melissa Bowick. 3/20/2019

Blow Inc is an amazing experience for hair!!! Salon is super clean with a very cool vibe. Customer service is incredible from scheduling to all the time spent in the salon. Staff is extremely professional and very friendly always. Location is also very convenient. Jolean is amazing with color, cutting, and styling and always listens to what I need regarding my hair. She is talented, very kind, and also so super creative. My hair always looks great when she finishes.

- Heather Showalter. 3/13/2019

The Blow team does a great job in service, styling, & cuts. I would recommend to give a try

- Bryan Demankowski. 3/13/2019

Lauren is awesome and I love her! Would definitely recommend her.

- Gerald hardy. 3/11/2019

I was new to town and found Blow Salon online. I am so happy with their services! Krista B is wonderful. She took a lot of time to consult with me and find out what I liked and didn't like about my hair. We came up with a plan together and I LOVED my highlights and cut. I was so impressed with how thoughtful she was and she really is helping me love my hair again!

I just received a FANTASTIC haircut at Blow Inc by an amazing stylist, Jolene! She was great from the start....super personable, took her time looking at my incredibly thick hair and coming up with a game plan, and giving me one of the best haircuts I have ever had. She's very precise with an attention to detail. I can't say enough wonderful things about her!

- Stephanie Capozzi. 3/9/2019

- Stephanie Dunn. 3/3/2019

Very friendly staff! They always do a great job and give appointments quickly.

- Bita Monfared. 1/19/2019

John never disappoints! He exudes professionalism and expects nothing less from his stylists and staff. You know it's good when his stylists have been with him for years! Great atmosphere. Great folks. And Great Hair! Blow Inc is simply the best.

I love Blow Inc! I see Lauren for my hair and she is fantastic. Super nice and always makes me feel special. She always works with me and creates something beautiful, whether I want natural or bright colors. She takes the time to do a thorough job on my hair and it looks great every time. I plan to keep her as my stylist for a while. I have also been to Blow Inc for my wedding makeup and they gave me a very pretty, natural look. Highly recommend!

- Evonne Vanderhorst. 0/11/2019

I came to BLOW for the first time today and was absolutely BLOWN away, pun intended. Walking in I was offered something to drink and the service was professional and warm/welcoming. Cassie is such a breath of fresh air! She took time to really find out my vision for my hair and being honest as to what would be my best options without messing up the integrity of my hair. John, the owner, hands down a genuinely nice person and really cares about this salon and the people in it. Loved my experience here.

- Chelsea Nelson. 0/8/2019

I have been coming to Blow for a few years now, and actually, followed the owner, John Bailey from other salons in Greensboro. My hair is thick and wavy--not easy! And I am in good hands at Blow. Lauren Hoffmann is my stylist and is fabulous! She is a master with color and cut. I have referred many friends and coworkers, who have all been pleased! In addition, my teenage daughter also comes here and has had mermaid blue during the summer. She and I get compliments, which is always nice to hear. This lux shop is also amazing --they sell trendy assessories, purses, scarves, and jewelry (I can shop for birthdays and holidays while there!). Thank you John, Lauren and team!!

I am a regular at this salon and I love coming here! Check out my girl Brandi Burns she is fabulous ❤️

I have been coming here for a few years. It's such a nice and relaxing environment and Lauren cannot be beat on her hair color skills!

- Michelle Wooten. 11/29/2018

Love this salon! Lauren is the BEST! If you are looking to update your color or style or BOTH, she is your lady! I love watching all the stylists while I'm in the salon and seeing them work their magic! You can't go wrong with Blow Inc!!

- Carmela Beth. 10/1/2018

They were able to set me up with an appointment last minute and ended up loving my look! Reed did a great job, ask for her!

Best salon experience I have EVER had! Everyone is so friendly, helpful, and professional. TORI will be my forever stylist! She took my hair from a ratty mess to pure perfection. She is a true artist. I will NEVER go anywhere else. Holy grail hair salon - found! ❤️

- Joy Anderson. 7/18/2018

Always a great experience!

- Sara Robinson. 6/30/2018

I went to a hair salon where the lady did a horrible job on my hair... I felt so desperate because I hated my hair. Today I went to Blow Inc salon and Tori did a fantastic job. She saved my life, she is the best. I will definitely go back. I have always wanted to find a good hair salon and i think I found it.

- Carolina Zavala. 6/26/2018

I feel really happy with this place thank you

- Monica Heredia. 6/21/2018

Brandi Burns is AMAZING. Seriously, she listened to my vision and executed it to perfection. She fit me in right away and then went above and beyond for my hair. I came in with a dull brunette and she TRANSFORMED my hair into the midnight blue black of my dreams. I seriously feel like a different person! She also gave me a sleek cool shorter style. I was nervous about such a big change but she made me feel confident that it would look perfect and it did! Couldn't be more thrilled. Above and beyond service!!!

After much searching for a stylist, I made a quick phone call to Blow just for a bang trim. Brandi answered the call and stayed late that day to do it for me because I had an event coming up. She did such a good job I decided to go back and she is the first stylist that really listened to what I needed and I am loving my hair! She is very knowledgeable and easy to work with and wants her clients to be happy.... which I am! I am glad I made that phone call!

So excited about my new hair style and the great color! Brandi Burns did a fantastic job as usual but I have to say all the people at blow are really wonderful. John runs a tight ship and is very professional taking excellent care of Blow's clients. The hair products they carry are top-of-the-line and the stylist really seem to know what will work best for me. Can't say enough about how much I enjoy going there.. thank you guys for always taking good care of me!

- Gloria Payne. 6/19/2018

I struggled with my hair for the last ten years trying to manage several issues and had pretty much given up until I met Brandi. Brandi completely transformed by hair and I will be forever grateful and definitely a lifetime client. Thank you Brandi😘😘

- Gwen Shepler. 6/19/2018

I cannot say enough great things about this salon, in particular Tori! I had a hair color mishap the day before my engagement pictures and Tory squeezed me in and worked literal magic on my hair! I have been back ever since! Thank you thank you!

Everyone here at Blow Inc. are awesome and exceptionally professional! I've been to Lauren many times and always been happy 😊 I have also received services from John and Cassie and been equally pleased.

- Stephanie Laing. 6/18/2018

When you walk into the door at Blow Inc you know you've entered a world class salon. The entire team makes you feel welcome and special, like family. The owner, John Bailey, has been working his magic on my hair for over 10 years; I can't imagine going to anyone else. If you're looking for a change, I highly recommend Blow Inc.

They have the best staff and when John is on vacation I was still able to get a first class haircut. Go see them and let them know Walter sent you.

- Walt Williams. 5/30/2018

Very friendly and professional folks!!! Highly recommended!

I went to Blow Inc for the first time today and my stylist Tori did an absolutely amazing job on my cut and color. I will definitely be back to her!

- Hannah Brewer. 5/9/2018

Very friendly and professional services.

Blow is where it's at. NO COMPETITION. Tori is a genius. Mad hair skills + makes you feel instantly at home, even if it's your first time.

The staff at Blow Inc. Are absolutely wonderful. Tori did an awesome job with my daughters hair. She is still loving the cut & color she did! I highly recommend anyone to go there. They will treat you like family at Blow!

Best place for hair color, cuts and styles!

- Komal Kubsad. 3/27/2018

After the loss of my Mom in July, 2015, I lost a huge part of myself. I honestly didn't care about myself, especially my appearance. About six weeks ago, I got an awesome review from a special friend for Blow Inc. She met her Mom and I there. That was the day my life changed. Pepper listened to my needs (and sorrows). It was an instant bond. She knew I was ready to like myself again. She cut off my long, mistreated hair and gave me a new "do" that I absolutely loved. She suggested to add a little color to my world...PURPLE. I was shocked. Purple is the official ribbon color for The Lupus Foundation. Pepper had no clue how important the suggestion was. Of all colors, she picked the right one. Today I returned to Blow Inc for color tuch up and even shorter hair. I am beyond ecstatic. She made me feel loved, important and beautiful. Most of all, she reminded me that I am a survivor... I have Lupus, but it doesn't have me. I put makeup on now, and complete the look with a smile...everyday. I am excited to make the trip from Raleigh to Greensboro. Pepper is an important part of my life. I will recommend this awesome salon to everyone I know. Not only do I like myself, I remember how to love all of this. Thank you so much.

- Arlette Earley. 3/24/2018

Loved my haircut, would recommend this place to anyone

I love this salon! Pepper does my hair, and she is fantastic! She is great at getting a sense of your personality, and using that along with your face shape and coloring to come up with a haircut and color that fits you best. For me, she even took my job into account (I have to look "professional"), along with the fact that I wanted something colorful, and created the most amazing hairstyle where I get the best of both worlds! She is honest (she'll tell you if something just wouldn't look good on you), and great to talk to. Pepper really is an artist when it comes to hair! I'll never go anywhere else.

- Trista Pachan. 3/5/2018

Have had the opportunity to work with both Tori and Pepper and they have both been AMAZING. If you're looking to do some fun colors on your hair, definitely recommend both of these rad women.

- Melissa Carmona. 2/24/2018

So I came in last minute and Brandi was the hair stylist stuck with me. It was one of those days where if I hadn't been lucky enough to see a professional stylist, I would have taken a buzzer to my own head. Luckily, Brandi didn't let that happen. Despite being busy and having me thrown on her, she made me feel welcomed and managed to figure out what to do with my hair; because aside from "chop it the hell off", I had zero insight to give her. My hair is BAD ASS!!!!!!!! I get compliments on it everywhere I go and I am so in love with my new look. The service is amazing. Everyone here pitches in to help and they all make an effort to interact with you. I recommend this place to everyone! It is an incredible experience with incredible results.

- Gabby Dailey. 2/13/2018

I went in on 3/10/17 for the first time. I haven't been in a salon in 10 years, hadn't cut my hair in 10 years. I was booked with the wonderful Tori, she was awesome, so relaxed, and knowledgeable. She cut over 12 1/2 inches off my hair. She was amazing, made me feel so comfortable and confident with a new look. The whole staff was wonderful, the owner spoke to every person who came through the door, the whole staff was wonderful and made me and my sister feel welcomed. I loved my experience and can't wait til my next appointment. Let Tori hook you up!

- Lindsey Davis. 2/13/2018

Tori is amazing! I have been to see her multiple times and I am always happy. Both her and all of the staff here are friendly and inviting. Facility also very clean. Highly recommend Blow Inc and Tori!

- Katherine Lawrence. 2/10/2018

Had a WONDERFUL experience here. Called in on a recommendation from a friend the first time, and had a great haircut with Cassie. I decided to get balayage with her a few months later, and I am obsessed with the cut and color! They make you feel right at home, and they are true professionals. Have gotten tons of compliments on my color since then, and plan to go back to see Cassie before my engagement party and wedding this year :)

I live in Cary, NC so Blow inc is over an hour away from me and it's worth the drive. My daughter lives in Greensboro and has been going to Blow, inc for the past year and has been so happy with her cuts and color jobs and looks great so I decided to go to Greensboro for a girls day with my daughter and get my hair cut and colored while I was there. I could not be more pleased with my results! Tori was personable, pleasant and very knowledgeable. She really listened to what I wanted and she delivered! Tori is my new stylist and I already made my next appointment with her in April. Thanks Tori!

Blow, Inc. is an amazing place to come and be pampered by the wonderful staff. The atmosphere is very soothing and the staff are always heartfelt and warming. I personally recommend Brandi Burns who has been doing my hair for a year or so. She is an excellent colorist and always cuts and styles my hair perfectly. I always leave feeling confident and beautiful. I love this place and recommend to anyone looking for a superb salon!!!

- Kelly Zoe Sheppard. 0/12/2018

Lauren cut and colored my hair yesterday. She is an artist! Lauren listens and watches carefully to my hair-visions and creates exactly what I ask her for. Her suggestions and advise are spot on every time. I enjoy her company too! Talking and laughing is an important part of my salon experiences and Lauren is an interesting and fun woman to spend time with. When I leave I find myself looking in windows I pass giving my hair a shake and loving what I see. Thanks Lauren, I look forward to my next appointment! The atmosphere at Blow, Inc is great. Brandy was on the front desk yesterday and we had a personable chat and laughed together.There are lots of lovely things to look at (and buy!!!) all around the space. Shopping with foils in my hair is an interesting experience.

Blow is the premier hair salon of the Triad. I have gone there for years. John is a highly trained hair stylist. He and the other salon stylists stay current on the latest trends. Check out Blow's new stylist, Tori Del Campo.

- Dwight Ensley. 10/8/2017

Loves these guys and how eager they are to make sure you are totally happy with everything they do for you.

- Cheryl Fording. 8/27/2017

Great people, awesome talent.

Had an awesome experience at Blow today. Cassie is now my forever stylist!! All the ladies there are super sweet and made me feel like a VIP client. I've found my new hair home ❤️

- Treena Gonzalez. 8/16/2017

Such an amazing place! The atmosphere is upscale and fun at the same time. John listens and then works his magic. My hair always looks and feels amazing when I leave. Lauren also takes care of my girls, and they are so excited to visit her. I highly recommend!

- Kristina Coon. 8/5/2017

I have been going to see Cassie for about 5 years now. I love the way she knows what to do with my hair when i don't even know. The entire shop treats you like family. Love each one of you. See you soon Cassie.

When a friend of mine recommended Cassie Norman at Blow, INC, she said, "When Cassie does your hair, it's like an angel is touching your hair!". And she was right! After many years of searching, I've finally found my "hair angel". Cassie has natural talent, plus she and her colleagues attend training throughout the year to keep them on the "cutting" edge of styles and techniques, which is AWESOME! Also, Cassie really listens to her customers. I go in with my ideas and pictures and Cassie gives positive feedback and is amazing with her results. She ALWAYS does what I ask, but BETTER! I love the atmosphere at Blow, too. It is modern and sleek with a bit of edginess. The salon is always clean and the staff is very friendly. The owner, John, always speaks to me every time I am in the salon, which I think speaks volumes for personal costumer service!

Pepper has been doing my hair for almost a year now and I love my hair every time. I can trust her to do what she thinks will look good and I'm never disappointed! She is a wonderful person and a great stylist. Will of course be going back to her!

- Candace Cole. 7/19/2017

I've been going to Cassie for years now. I absolutely trust her judgement when it comes to managing my curls and color. A total and phenomenal professional.

I absolutely love Blow Inc! Talk about exceeding expectations :) my hairstylist Pepper is the bomb! She gets to know the clients before discussing hair and bases the hairstyle on the customers personality. I couldn't recommend a funner yet professional hairstylist like Pepper 💛

- Amanda Maness. 6/26/2017

I was a little hesitant to go to a salon that didn't "specialize" in ethnic hair but I was totally satisfied with the end results. My stylist Hannah listened to my hair nightmare intently and understood exactly what I was trying to achieve. She color corrected my hair and cut off some of the damaged parts and it turned out beautifully. She informed me that I still had damaged hair and that she was going to cut off more as I continue to come back that way I didn't lose my length like I had expressed to her I didn't want to happen. I really appreciated that because I wasn't ready to part with my hair just yet. The only negative experience I had was the combing out part, but it was partially my fault because I should have spoken up. She did not comb from the ends of my hair up but instead started at the root, and for ethnic hair, you really can not do that or you will put the hair out, not to mention it hurts! But like I said I should have stopped her so I take some responsibility for that. Overall though, the salon was beautiful, the owner John was tremendously nice and Hannah did a fabulous job with what I brought to the table (a hot mess!!) LOL Thank you Hannah, I will be coming back to see you!! 05/23/17 - update. After wrapping my hair that night I woke up to a beautiful cut and color. The pics did not do it any justice!! Look how beautiful!! Totally in love with Blow Inc

- Treena Gonzalez. 4/23/2017

Moved to the area awhile ago and kept floating between hair places because no one seemed to be able to get it just right. Found Blow Inc after some internet searching, called and made an appointment. Absolutely amazing! I had Pepper and she did a great job, and has continued doing a great job the 3 or 4 times I've gone back now. I have a fairly simple undercut with a fade but Pepper really takes the time to make it look great. The level of detail is incredible! It does take a little longer than you may be used to as a guy, if I tell her I have time she'll take 45-60 mins and it is absolutely worth it! If I am in a hurry though she can do it closer to 20-30 mins and it looks great. Not only is she great with hair but she can trim a beard too. I do my best to trim it with my 30 some odd year old electric razor at home but it still can get a little ratty looking. She can clean it right up and keep it looking trim. For me a trimmed beard is great but a trimmed beard that actually blends with the undercut? That's quality. Also, she's great at seeing and making different styles so if you want to change it up, definitely give her a shot! Every gig I play at least one person asks me about the hair and I happily recommend her. So, guys, if you want a cut that's great stop by and let her know you're a little short on time, but if you can let her take her time and you'll look like a whole new man!

- Antonio Carangelo. 4/11/2017

Went in with NO idea what I wanted and Pepper sat me down and walked me through all the options and what she thought would work with my hair. Not only did I end up with a great cut and color but I felt like I was listened to and cared about as a customer. GREAT service. INCREDIBLE salon.

- Rebecca Heiss. 3/15/2017

This salon is awesome! John Bailey did an Amazing job on my hair! He really took the time to give me what I wanted! All of the stylist at Blow Inc. are incredible, have tons of knowledge and are very welcoming too! Thank you again John!

Amazing work for reasonable pay 2 thumbs up

Everyone is so welcoming and friendly. Such a great environment and and atmosphere. The shop is very nice, clean and modern. I can't wait for my next appointment with Mariah and John!!! They are excellent!

- Shane Bartley. 1/26/2017

A complete pleasure from start to finish! Moriah is warm, welcoming, and highly skilled in her styling artistry! I highly recommend Morah and Blow, Inc for a delightful salon experience!

- Donna Brotherton. 1/11/2017

This is probably the best salon I have been to in Greensboro, or in my life for that matter. The first time I came I wasn't treated like a customer but like a part of the salon. The atmosphere is really comfortable and I really appreciate that. Pepper is my stylist and she is phenomenal. From the moment I walk in she gives an amazing service. I can't explain how awesome I feel after I get my haircut here and I always get compliments and I always highly recommend. Thank you guys so much for the best experience possible.

- jennifer mao. 0/21/2017

Inviting atmosphere, welcoming and friendly staff. High end salon with great prices. Pepper cuts my hair, she is easy to talk to and I enjoy every minute of her cutting my hair and LOVE the cut. AWESOME blow out too!

- Maggie Herbst. 0/10/2017

Love getting my hair done at Blow by Cassie! The entire staff is great. Plus, while I wait for my hair to process, I can shop for jewelry or a new purse. A fantastic way to spend the morning or afternoon while getting beautiful!

Lauren is an awesome stylist! Great with traditional and funky color and she is the only person my son would let cut his hair for the last 4 years!

- Debbie Chodyniecki. 8/3/2016

Modern, beautiful salon with friendly, professional, talented staff! Great location on Battleground!! Happy to find a salon so close to home that invests in talent! The vibe is relaxed and at the same time upbeat. Cassie cut my pixie into a style I thought was impossible because my hair is so thick! Nope, Cassie can do it! WOW! She has undoubtedly trained and worked with many textures enough to learn how to handle them! Thank you Cassie and Blow Inc!

The shop is cool and the staff is very friendly! John Bailey is FABULOUS! They take their time and you don't feel like you're being rushed. You get a relaxing scalp massage with your wash. I did a cut, color, and style. Color can be scary especially when you are doing red, but John nailed my color!!!! Just the right blend of my natural color and red in all the right places! Very pleased!! I highly recommend them!!!

I've known Lauren for a very long time, she did my hair for my wedding 5 years ago. Since she's been at Blow I've seen such an evolution. My hair has become quite damaged since becoming a mother, and we made a plan to do a protein treatment. When I walked into my appointment, Lauren told me she had done some research and based on what my hair was doing she suggested Keratin instead. Knowing how much training she continues to do, I was completely comfortable with the change of plans. I'm glad I trusted her, because even just one day later I am seeing such a difference in my hair! I lost less in the shower than usual! Even my husband noted it was smoother, less frizzy. Before leaving the salon, she made sure we discussed shampoo, product, and even techniques for application of product. I couldn't be happier.

- Jamie Murphy. 3/30/2016

Went there for the first time. John and his staff were amazing. My color and cut by John are superb. John and his staff get it right. It's the little touches. Not only being offered a beverage, but being offered refills. Not only getting a great shampoo, but a wonderful scalp massage as well. Oh, and they even have a customer loyalty program. What??!!! Really, customer service at its finest here. This good training of the crew did not go unnoticed by me and was greatly appreciated. Likewise, there are fabulous accessories to browse while your color processes. Well done Blow!

- Jennifer Jorgenson. 3/28/2016

A great team of dedicated professionals who are both personable and original!

- Chris Gorham MBA, C.E.. 0/25/2016

The best place ever to get your hair done. No one knows color like John Bailey. I love coming here, everyone is so friendly and my hair always looks fabulous!!

- Christy Leboeuf. 0/8/2016

If you are looking for a great salon for a haircut, keratin treatment and/or color, Blow is the place to come in Greensboro. As soon as I walk thru the door, I feel welcomed and relaxed knowing I'm in the hands of the talented John Bailey. He does a great job taming unruly curls!

- Michele Gordon. 0/6/2016

John is AMAZING with color and you will love your hair! I have never had a bad experience at the salon and I feel like a million bucks every time I leave after I have had my hair done. I moved here from Los Angeles and my biggest concern was finding a hairdresser that could do color and stay current with today's trends. John Bailey and his staff go above and beyond with their service, cut and color. You have to try this salon!

Salon Bailey's is a top notch salon! The team provides VIP treatments and amazing services in a fun and relaxing environment. You are met at the door with a smile and greeted with the beverage of your choice. Relax through an amazing head and neck massage while you enjoy the beautiful one of a kind art on display. When you are done (or while you process) shop their boutique of jewelry, handbags and accessories. Find a great little gift for a friend or for yourself. Wine, shopping a great hair...You will come away very happy!

John Bailey is a master. His passion for his trade and his business and it is apparent that it seems to be contagious with the staff. They are enthusiastic, knowledgeable, very customer-centric and I've always felt treated like a VIP client. John has managed to tame a somewhat naturally curly mane into a far more polished look. I always enjoy my time at Bailey's and I highly recommend them!

- Cathi Vogel. 10/14/2012